Tutorials
Configuring and managing your server
How to install a Technic modpack ?

Technic is a great platform for players who are looking for a more complex and challenging Minecraft experience. With its many different modpacks and features, players have endless possibilities for creating new and interesting gameplay experiences. If you are looking to enhance your Minecraft experience, consider giving Technic a try!
Some of the most popular modpacks on the Technic platform include:
Tekkit: This modpack is designed to enhance the game with complex machinery and automation, allowing players to create factories and automate many different tasks.
Hexxit: This modpack adds new weapons, armor, and biomes, and is focused on exploration and adventure.
Tekxit : It is a combination of two popular modpacks, Tekkit and Hexxit, that creates a unique gameplay experience that combines the machinery and automation of Tekkit with the adventure and exploration of Hexxit.
Blightfall: This modpack is a survival adventure that takes place in a hostile alien world, requiring players to use advanced technology to survive.
Technic Launcher installation
Firstly, download Technic Launcher with this link: https://www.technicpack.net/download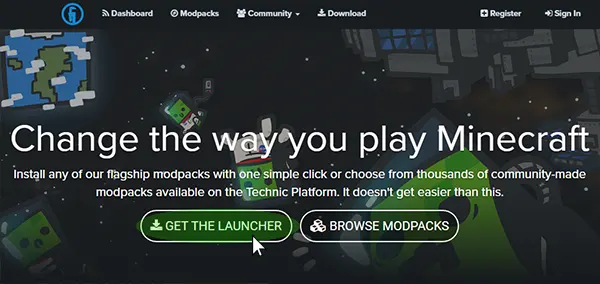 1. Go to "MODPACKS" panel.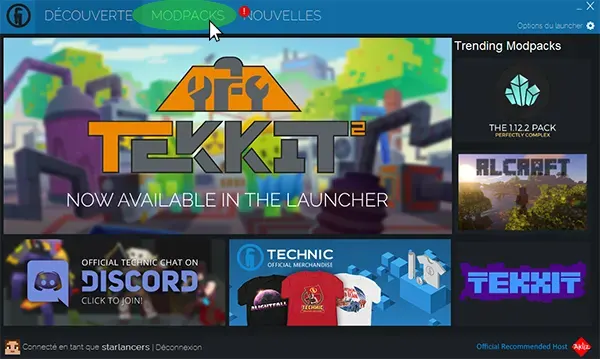 2. Choose the modpack you want to install, by exemple here Tekkit Legends modpack. Select version, here it's version 1.1.1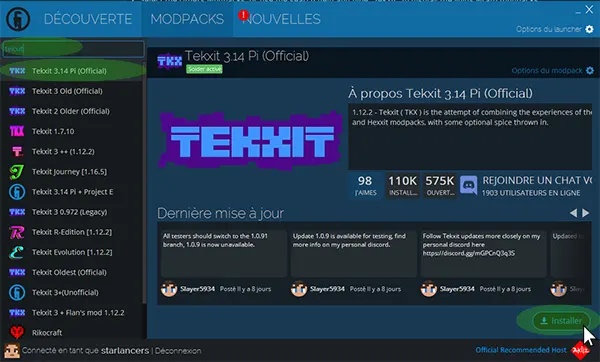 3. Click on the button install.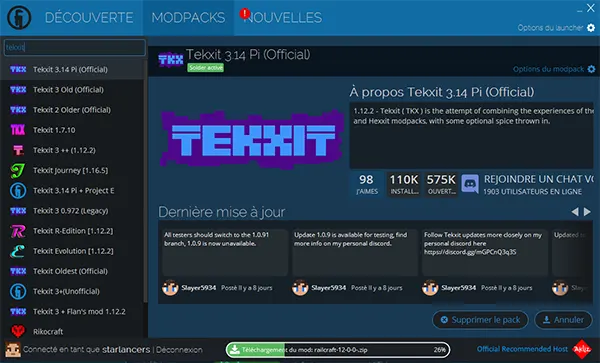 You need to wait during the download.
Server installation
Connect to your control panel during the download of the modpack to install the modpack on your server.
Tekxit modpacks are available under the "Others Modpacks" section.
1. Navigate to "Version" on your panel



2. Select the Others Modpacks, or use the search field and type "Tekxit" to display the voids wrath modpacks,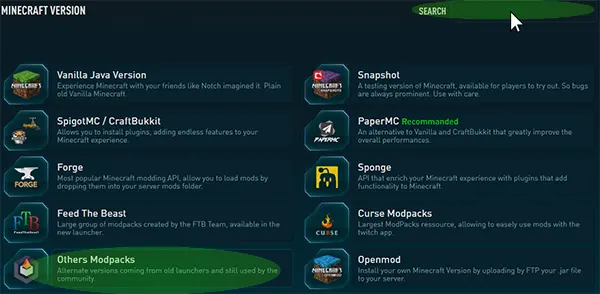 3. Select the version you want, here Tekkit2



4. Click on "REINSTALL" to confirm and begin the installation

5. Start the server.
6. Go to Technic Launcher and click PLAY